Now, most of the Personal GPS tracking systems are available in the market are portable and had compact monitoring systems. Also had the features to be plugged into a 12-volt power system which available in all vehicles, or be powered by a strong internal battery source. But the question is how to choose the best one?
Selecting the Best Personal GPS Tracker really depends on user requirements and you have to be very specific about your need that why you want to use the device. And also you have to be considered the below option before purchasing any personal trackers. Let's have a look at it below.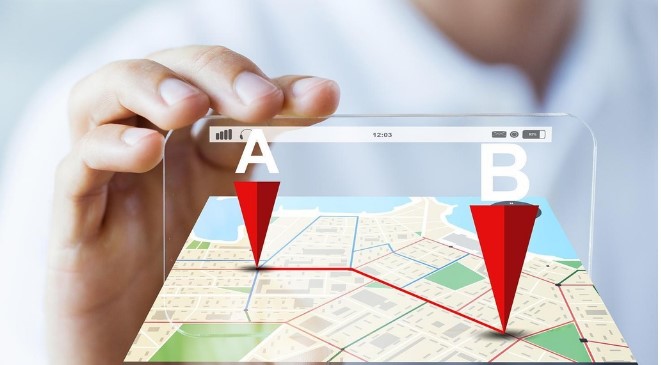 What Is A Personal GPS Tracker?
A GPS personal tracker provides some tools to identify any individual to locate their position or trace out some asset information through the use of a GPS that receives locational data from the Global Positioning Satellites orbiting in space.
GPS data loggers working in two different ways. The first one is a Stand-Alone Personal Tracker that can receive and store personal GPS data in their storage. And the second one is Real-Time personal GPS tracking devices that contain a transmitter that allows an end-user to view the location of the tracking data in real-time.
Personal GPS trackers can be fixed to a car, person, or asset, and it's working in two different ways. The GPS tracking data can be reviewed in real-time via a web-enabled device that is called Active Personal Tracker or Real-Time Personal tracker. Where Passive Personal Tracker or Stand-Alone Personal Tracker downloaded the said logger data at a later time with connecting by laptop or tablets. So, Personal GPS tracking works by providing users detailed information on the precise location, arrival/departure, speed, addresses, and so on.
Who Needs Personal GPS Trackers?
Personal GPS trackers are regularly used to improve safety by providing a solution to someone who really wants to track their vehicle, or children, or pet animal as well as their elderly people.
It's highly recommended to purchase more than 1 device. In some circumstances like hiking or other team-building activities, you may need dozens of GPS tracking devices.
Best Personal Tracker: Easy to use
At first, we have to consider the point that is how easily we can use the tracker. As you can use it for so many purposes and you don't need to obtain a degree in computing to understand how it works. Choose one tracker which is simple, clear, and used by an easy "plug-and-play" method.
We've discussed the possible personal tracking options so far in the article, but another focus point to be the user, means which types of user will use that tracker. A lot of requests now generating the use of personal tracking especially for dementia and autism people. They usually try to go around without any notice to their family members, so this device can help their family to trace their unnoticed movement and get them back. Easily can be fixed the tracker to their pocket or attach to their backpack without their notice.
Best Personal Tracker: Size & Comfortability
Now let's discuss the size, another headache for selecting the Personal Tracker. No point in choosing a big and bulky product that will be uncomfortable for the user and some impression will create to their mind to skip the device to get relief from heavyweight. As a result, it will be an unusable investment and leaving you helpless. That's why you should try to get a personal tracker that is small, tiny, and lightweight can be handy and the person won't even know it's there.
Best Personal Tracker: Flexibility
Another best thing to look for a personal tracker that you should be able to use it however you want. As an example, it can be attached to your key-ring or backpack, or wallet. This means you should be able to put it anywhere and still be able to keep track of the position. It shouldn't be narrow by range or coverage anywhere and be able to track both indoors and outdoors.
Monthly Fee or No Monthly Fee
There are two types of solutions available in the market including monthly fees or no monthly fees. Some personal GPS trackers need a cellular service subscription to use the devices and features, while some others work with no monthly fee.
GPS trackers with Monthly Fee: To use these types of solutions you will need a SIM card that works with a GSM network. That is why network service subscriptions required.
GPS trackers with No Monthly Fee: In this solution, you no need to worry about a monthly subscription charge, you just invest one time for purchasing the device and no extra cost afterward.
Why GPS Tracker with No Monthly Fee is Ideal?
In this section, we want to summarize the below points to prove why personal GPS trackers with no monthly fee is best and suggested.
Money-Saving
Nowadays, one Personal GPS tracking device's price will be between $100 and $200. Again it will be increased your investment if you choose a monthly network service subscription and it will be a continuous deal. No doubt you have to pay as long as you use the GPS tracker. Instead of that, you can go with that personal GPS tracker which doesn't have any monthly cost. That can comfort you to save a lot, especially when you required multiple GPS trackers.
Without Relying on Network
No monthly fee Personal GPS Tracking device develops different connection mechanisms. They can easily work without trusting on cell or Wi-Fi network. This solution is really important when the users are in remote areas like a dense jungle or mountain or underground or somewhere else where network coverage is not strong or out of network.
Best Personal Tracker: Customer Service
For any tracking device, the customer service option is a very important factor while you have faced some difficulties to trace about your Personal GPS Tracker. Obviously, they must have some emergency hotline number to call directly for any help. Before buying any Personal Tracker make sure that you had asked the customer service solution first. Otherwise, the use of your tracking device will not be utilized perfectly even it was out of network or missing somehow.
Related Post:     07 Best Personal Tracking Device   |   12 Best Tracking Device Reviews & Buying Guide   |