The Fitbit Charge 4 is the best tracker yet that has built-in GPS and Updated health features that assist you to keep on track with your fitness goals. It's magnificently designed and launch with two sets of bands i.e. small and large with including a USB syncing nub, a USB charging dongle, and the activity tracker itself.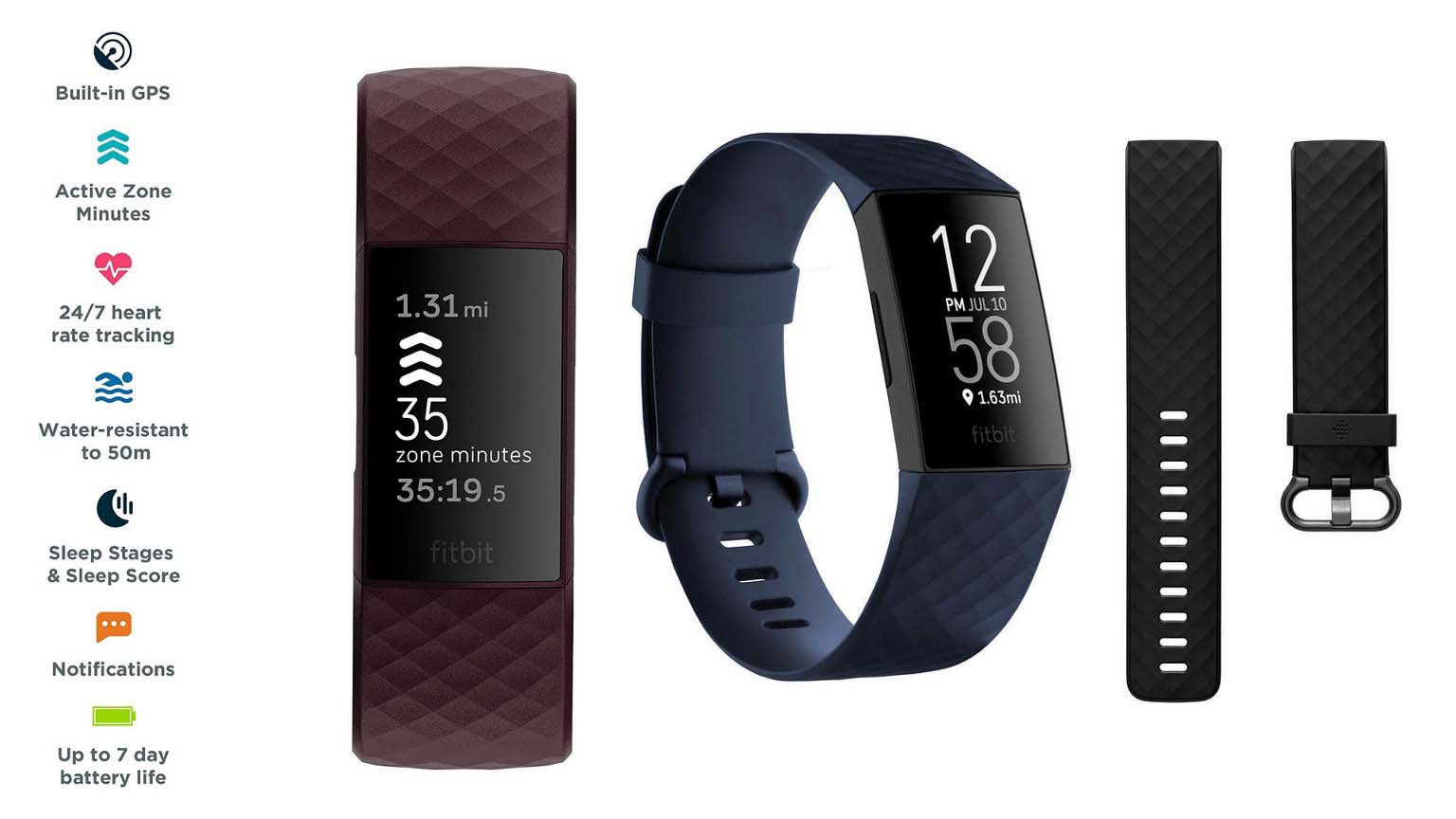 What We Like
Fast & Accurate GPS.
A big community of users
Pleasant design
No price increase from Charge 3
Heart rate zone tracking
What We Don't Like
Monochrome display
No design update
No onboard music storage
FITBIT CHARGE 4 FULL SPECIFICATION:
Compatible: Smartphones | Android phones
Water resistance: 50 meters
Connectivity: Bluetooth Range: 400 ft | 120m.
Built-In GPS Navigation & Tracking
MODEL: RE-19001
Product Dimensions: 9.72 x 1.13 x 0.49 inches; 1.06 Ounces
Heart rate sensor: Yes
Display: 1 inch, 160 x 100-pixel touchscreen
Contactless payment: Fitbit Pay
Battery life: 7 days/5 hours continuous GPS | 1 Lithium Polymer batteries
Fitbit is updating the Charge 4 to include two new features:
Smart Wake can sense your sleep patterns, and adjust your wake time (up to 30 minutes), so as to avoid waking you while you're in a deep sleep.
Dynamic GPS can sense when your phone is nearby, and use its GPS, rather than the Charge 4's GPS, in order to conserve battery life.

FITBIT CHARGE 4 Features
In this section, we will discuss all outstanding features of Fitbit Charge in brief for your better understanding. The Design | GPS and Activity Tracking | Active Zone Minutes | Sleep Tracking | | Tracking Fitness and Battery Life features helping the Fitbit Charge to become a top-rated ranking tracking device inside the market place.
Let's take a closer look at its different features.
Design
The device is coming with a smart shape and it looks good in all sizes of wrists whether it's the small or big wrist that doesn't matter. There's a haptic button, you can mark it like the home button which assists you to wakes the display and also helps you to control the device's software.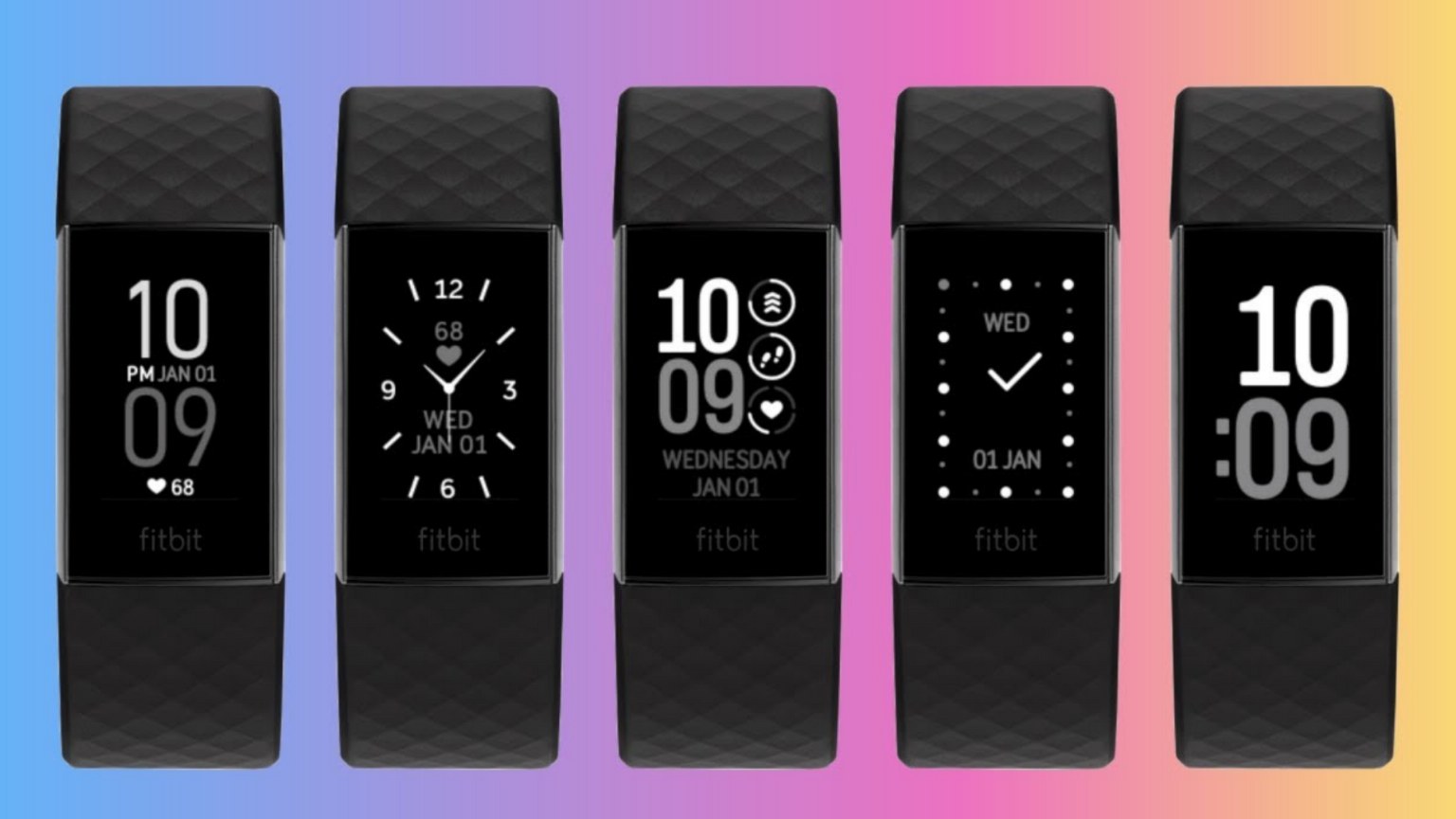 As you would expect from a fitness tracker, you'll find a 1-inch monochrome OLED display with a resolution of 160 x 100 pixels on the front of the device. And the display has a touchscreen feature that is very easy to read, and responded quickly to swipes, while you are tracking. But you have to be very careful when your finger becoming sweaty, most of the time it will not responding in that scenario. However, the device is water-resistant to up to 50 meters and supports swim tracking as a result.
GPS and Activity Tracking
The most outstanding feature included in Fitbit Charge 4 is its built-in GPS, which is a very comfortable addition. This is the first time Fitbit implements the features in their watch which consider the device to be a great smartwatch. With the help of GPS, you can easily leave your cell phone at home if you want to physically track your run. GPS accuracy also too good and initially it will take near about half a minute to connect once you enable the GPS function, but after that, it acquired the satellite in seconds.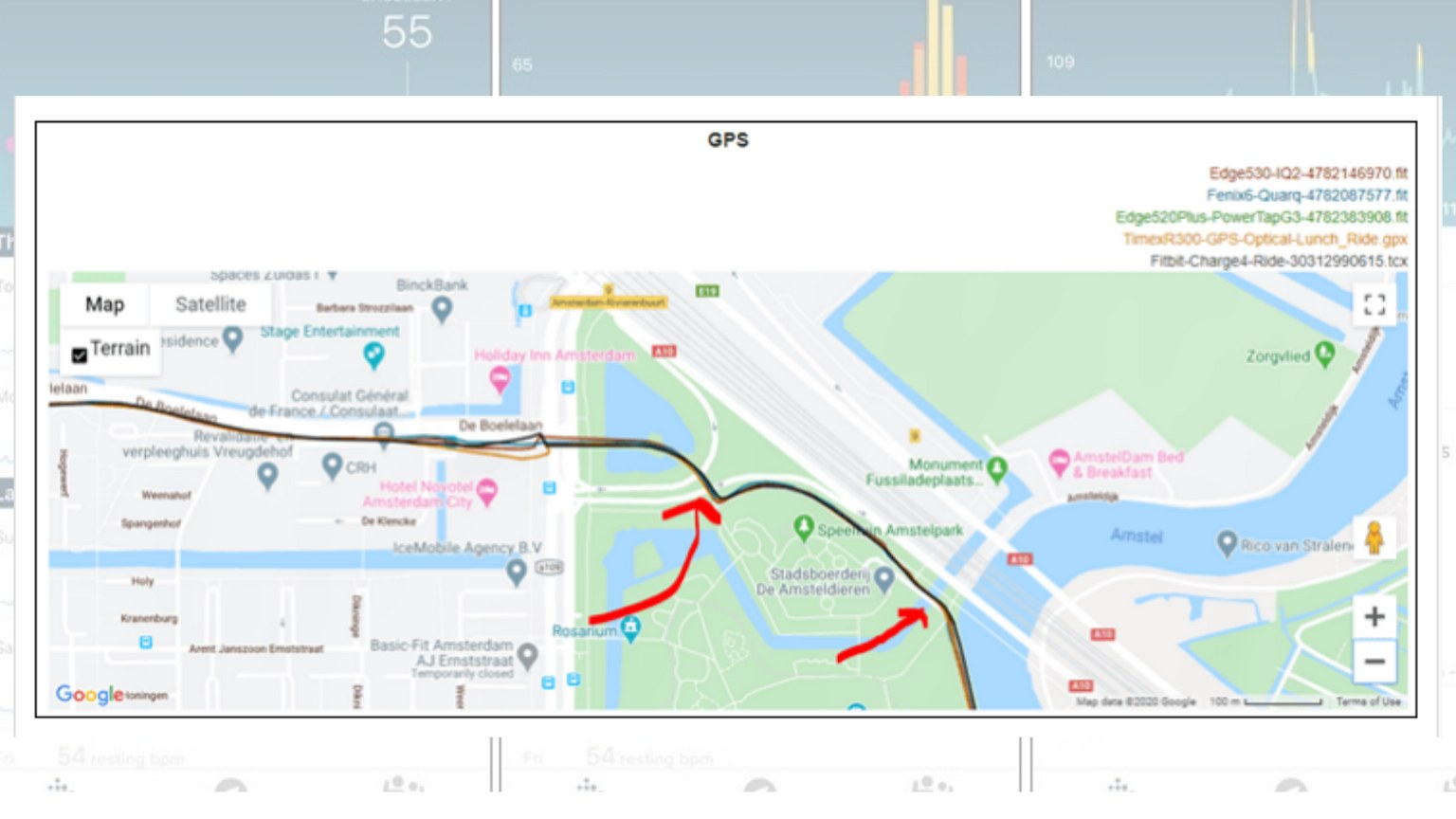 Tracking fitness
Fitbit Charge 4 delivers a gentle ring to remind you to get up when it's time to get active. By default, the Charge 4 can track six exercise activities at a time i.e. Run, Swim, Bike, Treadmill, Walk, and Outdoor Workout. Consequently, the device is fully customizable and you just have to specify which ones are most important to you. It will alert you once you moved from one heart rate zone to another during your run. Also, it would have vibrated you after each mile once you configure it.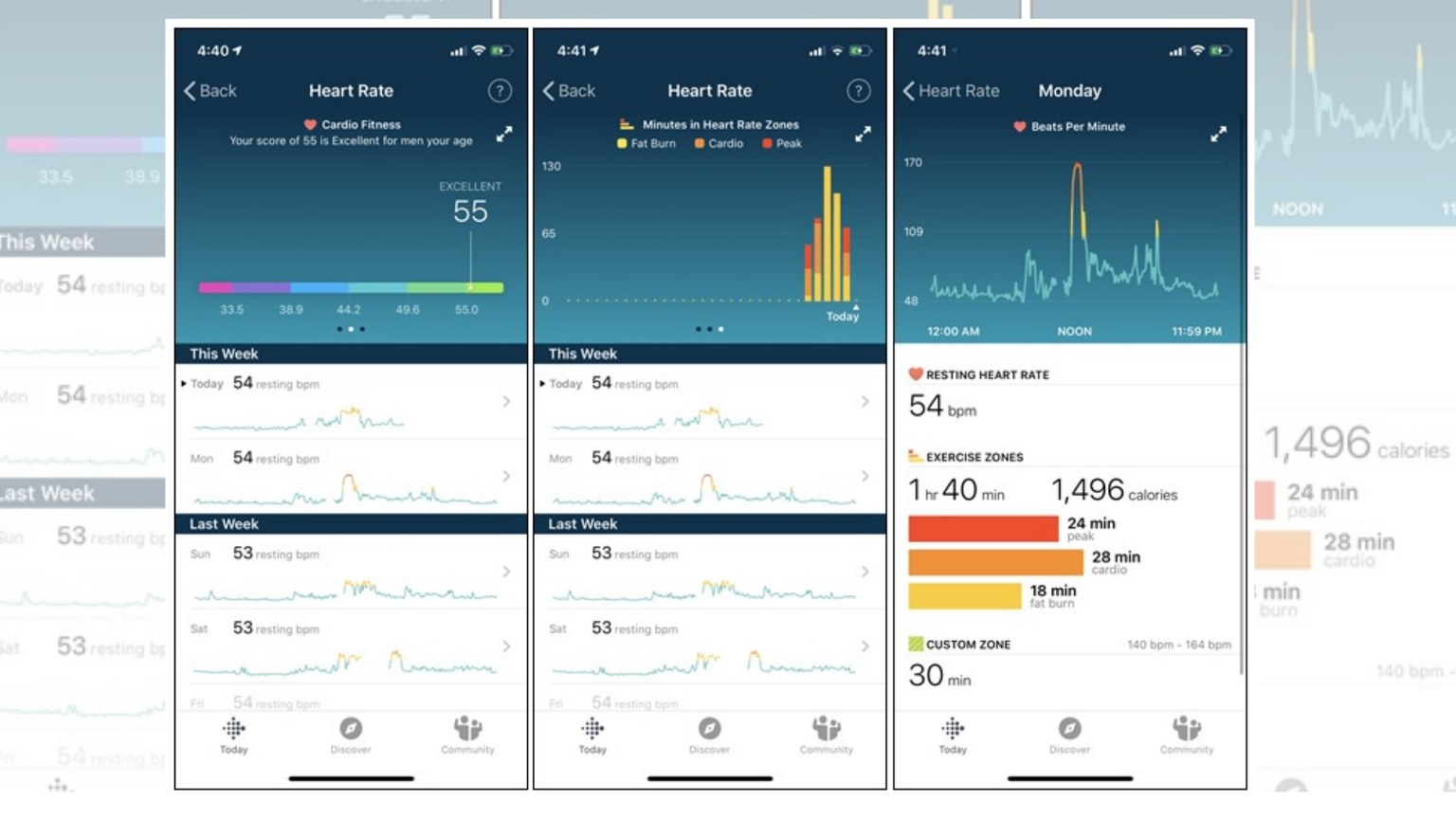 Besides, you can easily synchronize the device with your mobile that enables you to see a map of your runs showed up in the Fitbit app. Even you will be shown your route together with speed, distance, heart rates, and calories burned.
The Fitbit Charge 4 also helps out with mental health using some built-in Relax app that assists you to conduct breathing exercises.
Active Zone Minutes
Fitbit Charge 4 is introducing a new fitness metric called Active Zone minutes. The tracker can calculate the time you spend in target heart rate zones, and record your progress to achieve your per week goal. The Fitbit Charge 4 will analyze your target heart rate zones based on your age and your resting heart rate.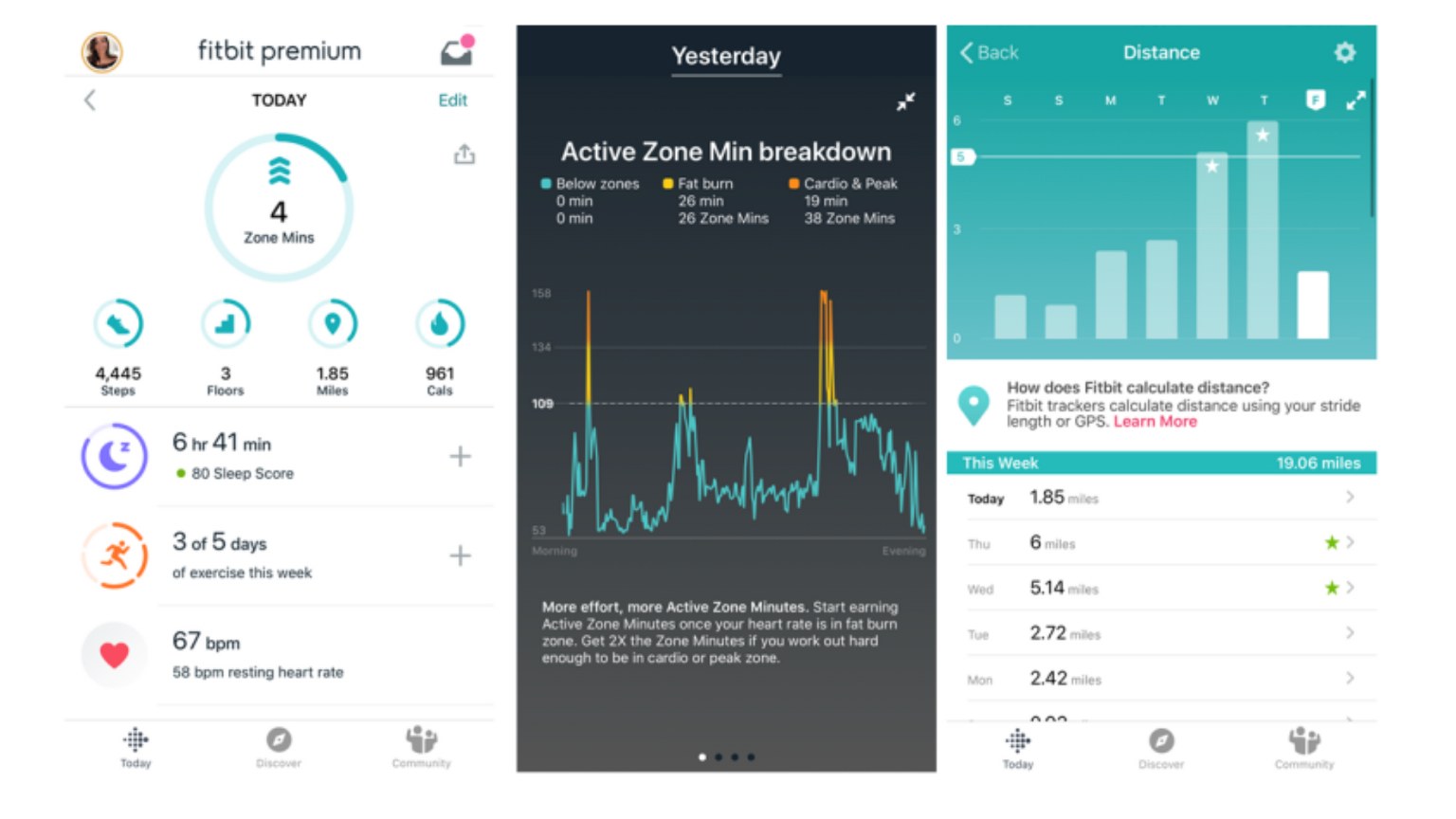 Sleep tracking
The Fitbit Charge 4 includes a SpO2 pulse oximeter sensor that will assist you to understand your sleeping practice. It can measure not only your heart rate while sleeping, but also your restlessness and will indicate if there is any estimated oxygen variation happened.
Another important thing that Fitbit Charge 4 has also brought its Smart Wake feature which will calculate the best time using some advanced algorithms to wake up you by giving some alert or notifications.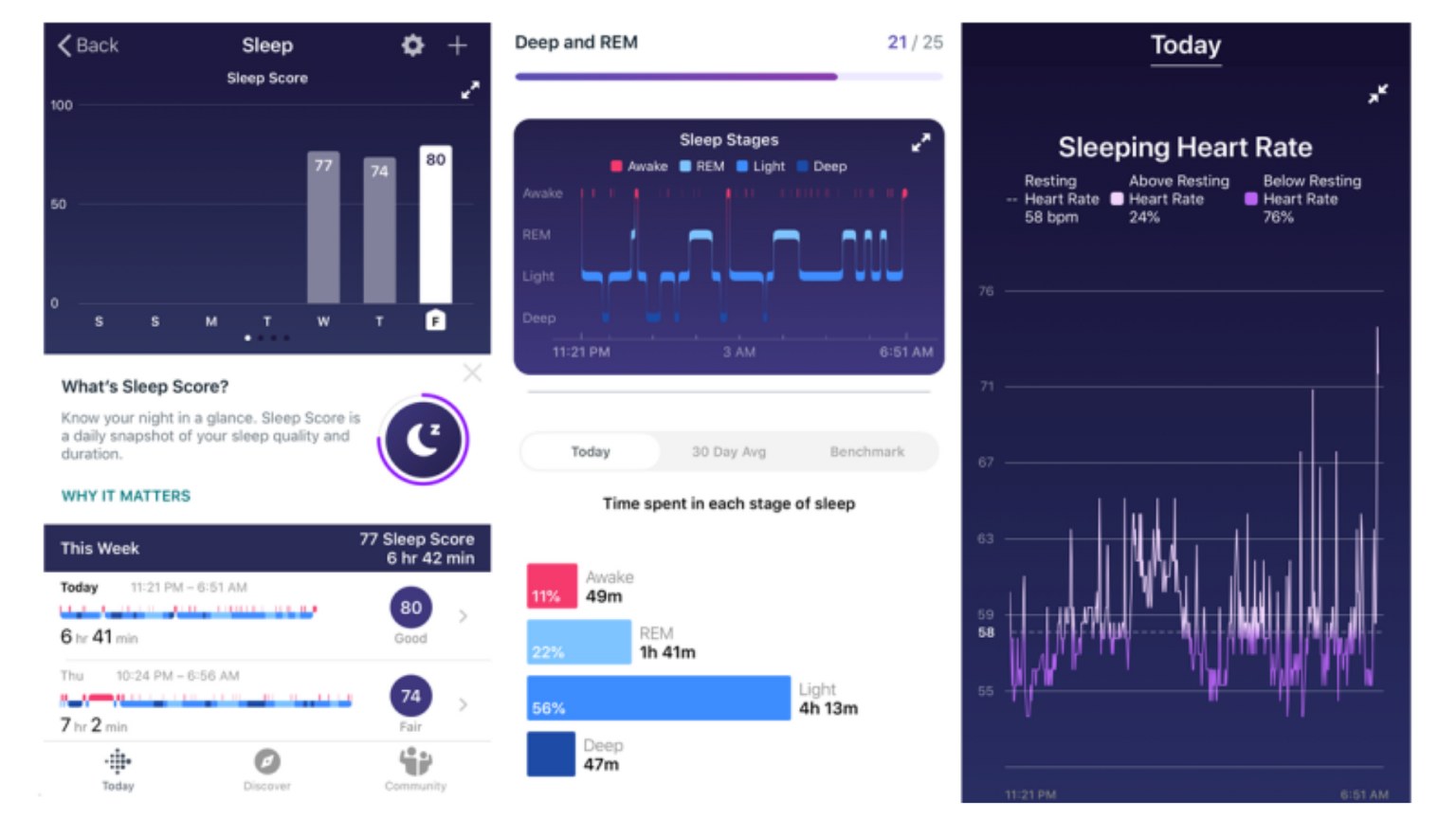 Limitation
Unfortunately, the Fitbit Charge 4 has limited Spotify feature where it has the ability to control music playing on your phone from your Charge 4, but you can't control music when you're working out without your phone. Also, you are unable to store music on your device.
On the other hand, it can't record audio, it won't take calls, it can't provide GPS navigation, and even it won't display local weather. And so on. The lack of this feature isn't really mean that Fitbit Charge 4 doesn't have the quality of becoming a perfect tracker but it contributes to the trackers at a reasonable price point.
FITBIT CHARGE 4: Battery life
In general. Fitbit Charge 4 should last up to 7 days by a single charge once you only run normal fitness tracking mode and that is fairly standard if you compare with other fitness trackers. However, that will largely depend on how often you use GPS and the battery will be shortened quickly by 5 hours if you're constantly using GPS.
Conclusion
Finally, the Fitbit Charge 4 represents a big improvement while comparing with other versions. No doubt that by using this GPS Tracker you can easily track your running, biking, and swimming accurately and precisely. Plus, the Charge 4 has some other superb features, including wireless payment support and better health tracking.
In addition, the device is more popular because of its superb long run battery which called a multi-day battery and its lasts up to 7 days and up to 5 hours when using built-in GPS (depends on use & other factors)
Overall, the Fitbit Charge 4 is an awesome solution and there's no denying that if you want a fitness tracker to exactly measure your exercise, sleep, and other health metrics, you can't do better than the Fitbit Charge 4.
Thank you for visiting our site! We are always happy to see you back!
FAQ
Q. Can I use Charge 4 with my iPhone?
A. Fitbit's latest wearable device supports iPhone and Android-based devices. It syncs automatically and wirelessly to computers and over 200 leading iOS, Android, and Windows devices using Bluetooth LE wireless technology. For syncing, your mobile device must be an iPhone 5S and later, iPad 5 gen. and later, or Android 7.0 and later. With the free Fitbit app, you'll see a running history of your steps, distance, calories burned, and active minutes, and your sleeping information.
Q. Can I play music on it?
A. Fitbit Charge 4 can control Spotify music from your nearby phone. With the functionality, you can navigate between playlists, songs, and albums.  For all the above, you need a Spotify Premium account.
Q. Can I make phone calls or text with it?
A. You cannot make phone calls from the Charge 4, but you'll get call and calendar alerts on the device. Receiving text notifications from your phone is additionally possible. Only Android device owners, however, can send quick replies from the wearable device.
Q. What can a Fitbit Charge 4 do?
A. Using our most advanced vital sign sensors, Charge 4 tracks all-day calorie burn, real-time vital sign zones, and Active Zone Minutes so you'll be able to truly understand your body. Build better bedtime habits after you use Sleep Score with the Fitbit app, sleep tracking with light, deep, and rapid eye movement stages, and more.
Q. How do I track swims with my Fitbit device?
A. Depending on your device, automatically track swims to capture pool lengths, duration, distance, and pace, or use the Exercise app to work out real-time duration and other stats.
Q. Can I sync exercise data from other apps to my Fitbit account?
A. Connect another app, like Strava or Runkeeper, along with your Fitbit account to trace your workouts in 1 place. For more information, see How do I connect my Fitbit account with another app?
Q. How do I see different stats during an exercise?
A. Tap the screen to test different stats during your workout, including calories burned, the time elapsed, and your vital sign and heart-rate zone.
Q. How do I capture GPS data with my Fitbit device?
A. Capture GPS data, including a workout intensity map that shows your pace, distance, and heart-rate zones, with built-in GPS or connected GPS, looking on your device. Only activities where you cover physical distance outdoors, like a run, walk, hike, or bike ride, offer GPS tracking.