The ACR ResQLink 400 PLB will be the great Personal GPS Tracker when it comes to outdoor operation. ACR has the Personal Locator Beacons (PLBs) you need for any sport, any hiking or any adventures, or anywhere in the world. So, no point in thinking about where your journey may lead, or how far it is, ACR will be there to assist you to get home safely.
The new ACR ResQLink 400 PLB presents user-friendly design innovations and added improved functionality to deliver a range of adventurers with a reliable and affordable link to rescue in a life-threatening situation.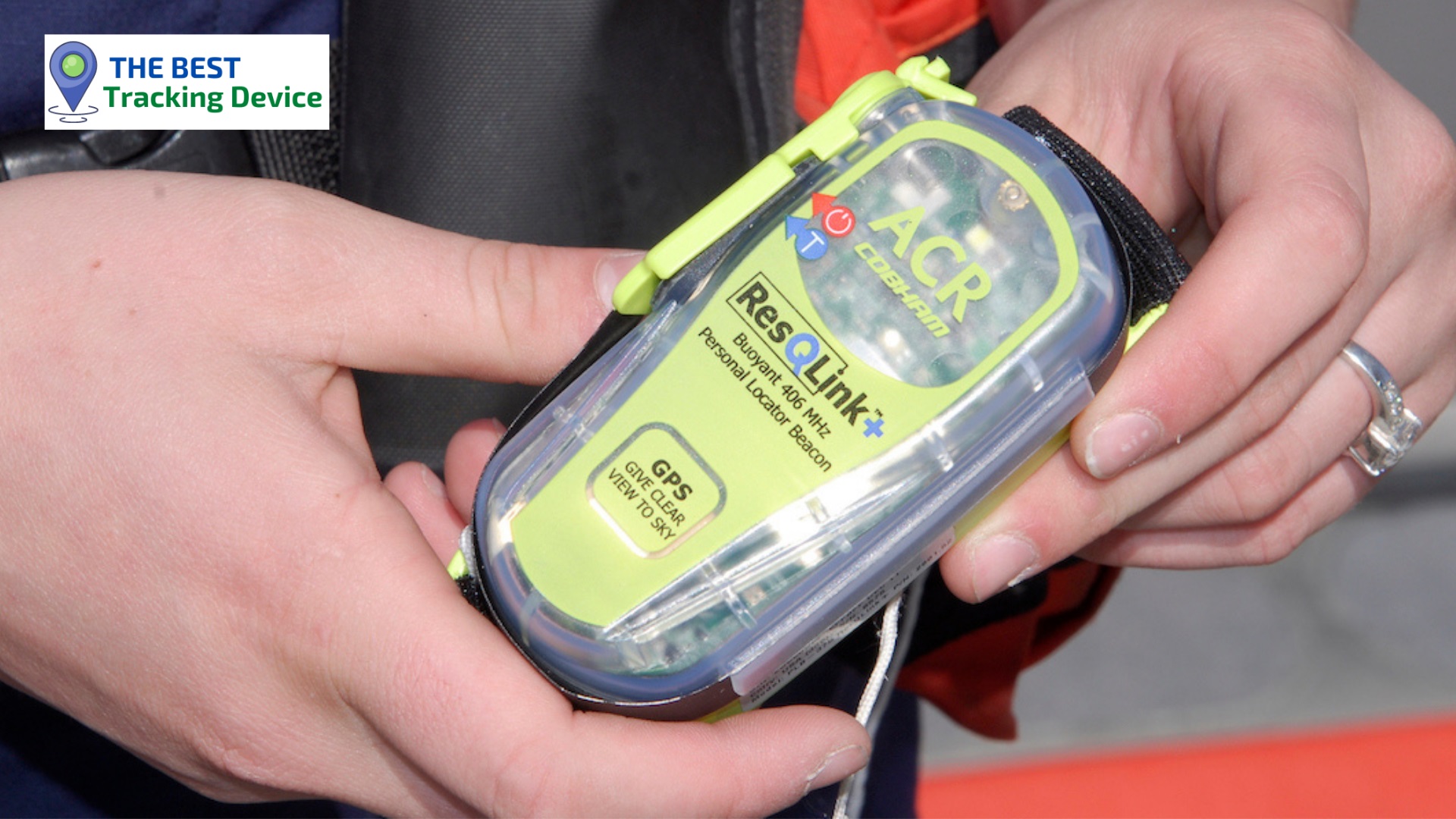 They function on the three Cospas-Sarsat satellite systems including the new MEOSAR, ensuring they are going to supply the near prompt reception and transmission enabled by the worldwide MEOSAR satellites. Using the next-gen network, anyone activating an ACR ResQLink 400 PLB can expect their beacon to be located within 100 meters which equivalent to 328 feet, 95% of the time, within 5 minutes of the signaling.
The new ACR ResQLink 400 series also incorporates a multi-constellation receiver utilizing both the Galileo Global Navigation Satellite System (GNSS) also because the GPS Satellite network for faster location tracing and improved accuracy. Moreover, the ACR ResQLink 400 series doesn't need any subscription but is mandatory to be listed with the country's national authority.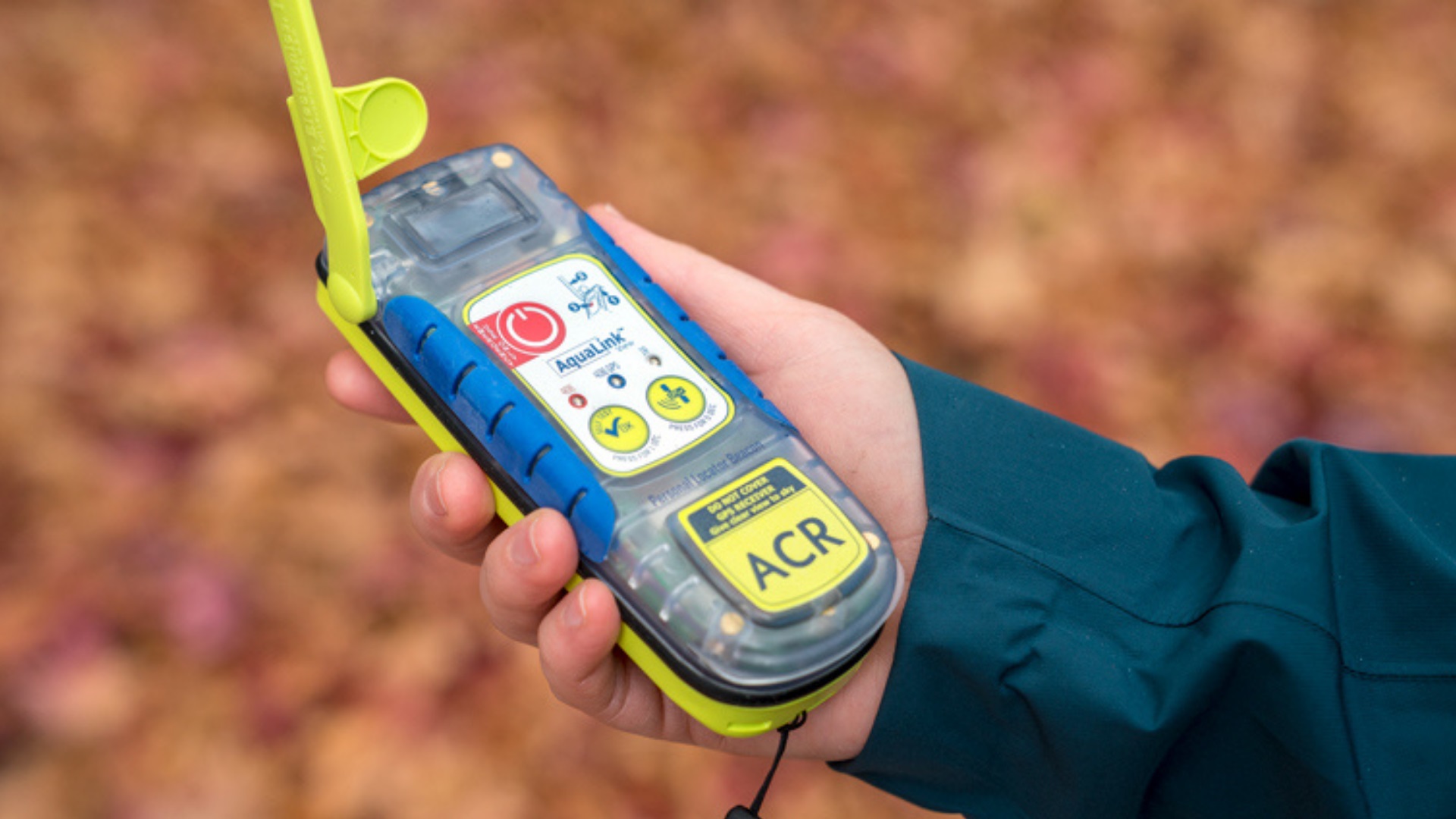 ACR ResQLink 400: Full Specification
Name: ACR ResQLink 400
Product Description: Buoyant Personal Locator Beacon without Digital Display
Model Number: PLB-400
Application: Hiking, camping, rock climbing, snowmobiling, skiing, fishing, boating, canoeing, kayaking, paddle boarding, etc.
Size: 4.52" (L) x 2.03" (W) x 1.49" (D), 11.48 cm (L) x 5.16 cm (W) x 3.78 cm (D)
Weight: ACR ResQLink 400 weight is 0.33 lbs (148 g)
Battery: Non-hazmat Lithium batteries (LiMnO₂)
Class: Class 2 Operation (at -4°F / -20°C)
GPS: multi-constellation receiver (GPS and Galileo GNSS)
Temperature Range Storage: -22°F to +158°F (-30°C to +70°C), Operating: -4°F to +131°F (-20°C to +55°C)
Battery Replacement: After 5 years or after emergency use.
Activation: Manual
Operational Life: ACR ResQLink 400 operational life is 24+ hours
Warranty: ACR ResQLink 400 Warranty is 5 years
Waterproof: 16.40 ft (5m) @ 1 hr., 33 ft (10m) @ 10 min.
Approvals: Cospas-Sarsat, FCC, Europe RED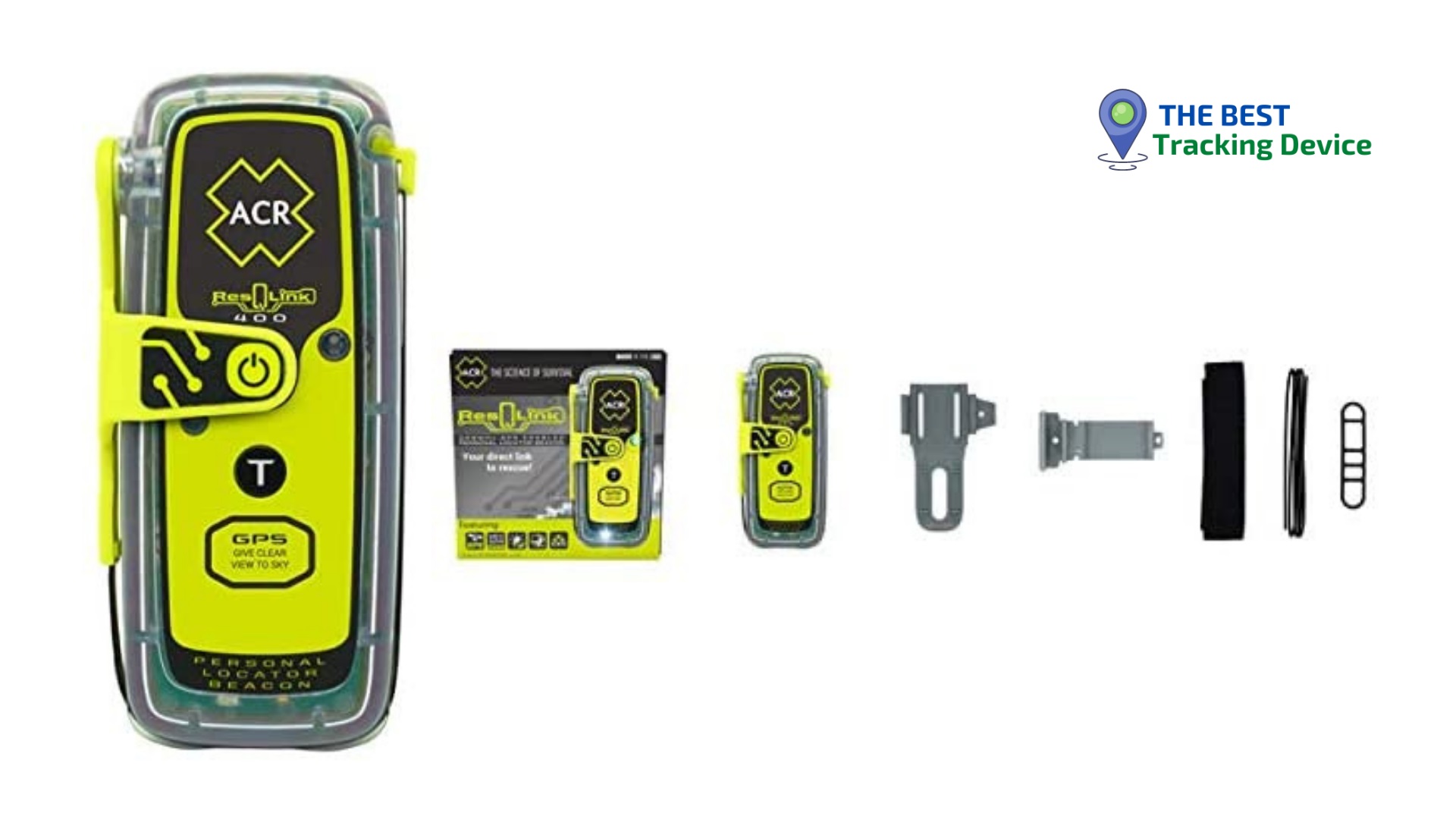 ACR ResQLink 400: Three Levels of Integrated Signal Technology
With three levels of included signal technology – GPS positioning, a robust 406 MHz frequency, and 121.5 MHz homing proficiency – the ResQLink 400 quickly and exactly relays your location to a world network of search and rescue satellites. Additionally, a built-in strobe and infrared strobe facilitate nighttime available or other low visibility rescues options included there.
ACR ResQLink 400: More Information
Wherever you're attending to adventure to the best mountain peaks, the foremost undiscovered terrain, or the vastest of oceans, rest assured that the ACR ResQLink 400 always activates easily and anyone can operate it with no training. Simply position the device antenna and press the ON button, then the beacon will do the remainder for you by smoothly instructing rescuers to within 100 meters coverage or less of your location.
The increased simple integration of the ACR ResQLink 400 on your person, or together with your gear, just made all of your adventures not just secure, but more pleasurable too.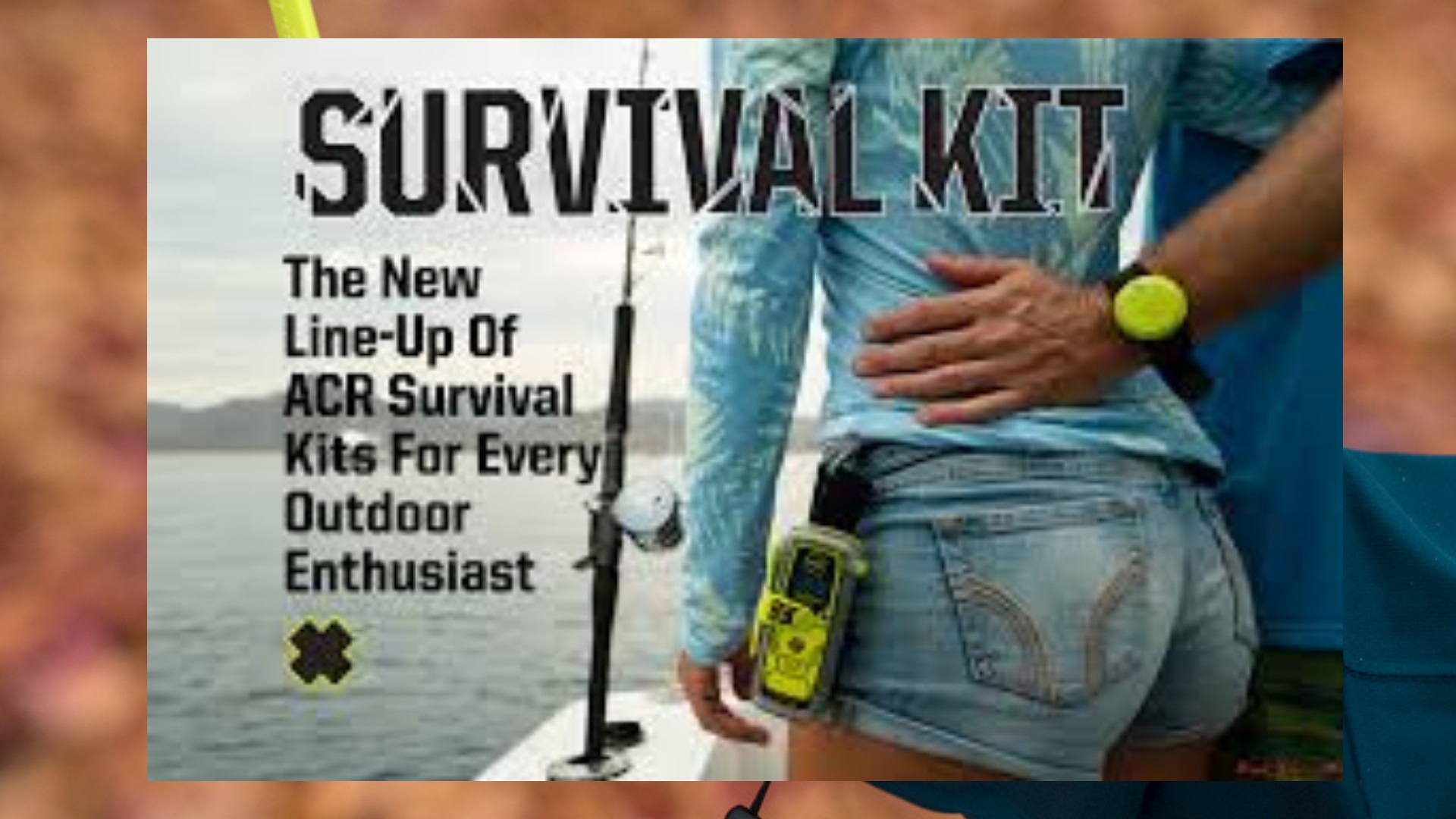 ACR ResQLink 400 WARRANTY LENGTH: 5 YEARS
5 years warranty aftersales service included for ACR ResQLink 400 devices from the date of purchase. During the warranty period, the vendor will repair or replace the device if any issue occurs at no cost involved for repair or return transportation.
This warranty will not be applicable if the product has been broken by any coincidence or misuse.
ACR ResQLink 400 | FAQs
Q: How do I register my beacon?
A: You can register 406 MHz Beacons with the National Authority of the country where you exactly live in.  Have a look at the bellows steps for details:
Step 1. You can visit the vendor web portal to find the appropriate National Authority.
Step 2. You can register with your countries National Authority via Mail, Fax or Hotline Number.
Q: Why is it so important to register my beacon?
A: Registering is required by law in the United States as well as in most other countries. Without Registering your beacon device will not be activated, it is how to Search and Rescue Teams will recognize who you are, and contacts provided may be able to supply information about your exact travel plans. In absence of that registration information, it may be a delay for a search-and-rescue operation to start.
Q: How to identify when the battery is due for replacement?
A: Find out the seal or label from your beacon device where it mentions the battery expiration date. Example: Battery Replacement Date is 07/2010
Q: Can I buy a battery from the local market and replace it myself?
A: No. The battery cannot be purchased or fixed by yourself. This is a life-saving device and you must have the tools, hardware, and software to execute a battery replacement. Full functional testing also needs to do on the unit, after the battery is replaced, to make sure that the unit will last another 5 years in the field. The battery of any EPIRB, ELT, or Personal Locator Beacon needs to be changed by an ACR/Artex Certified Battery Replacement Center (BRC), where skilled technicians will perform this service.
Q: How do I know the beacon is working?
A: Try to perform a monthly self-test. If the test passes, the beacon is working perfectly. If self- test does not pass, then talk to customer support and send the beacon for service.
Q: What is a GPS Self-Test?
A: New ACR Personal Locator Beacons can implement GPS Self Tests that will actually transmit to your GPS Coordinates to the satellites and with 406Link.com pinpoint your location onto a map. These tests are limited to 60 Self-Tests and 20 GPS Self-Tests for the PLB-400 and PLB-425 Models.
Q: What should I do if I get a Self-Test failure?
A: If you get a Self-Test failure, first check the instructions in the user manual supplied with your Beacon, make sure you carried out the test correctly, and that you have followed any instructions provided. If you are sure that Beacon failed the self-test then you should immediately contact the beacon manufacturer or one of their appointed service agents for further advice and instructions.
Q: Is there a subscription fee for beacon registration or rescue service?
A: Beacon registration is free, should you ever have to activate your beacon and rescue is free in most parts of the world.
Q: When do you use a Beacon?
A: Most Search-and-Rescue (SAR) organizations instruct that beacons are satellite signaling devices of last resort. It uses when all other means of self-rescue have been exhausted and where the situation is grave with imminent danger and the loss of life, limb, eyesight or valuable property will occur without assistance.
Q: What happens if I set off a false alert by any mistake?
A: For any false alert you must turn off your Beacon and contact the emergency services as quickly as possible to let them know your transmissions are a False Alert. Make sure that you have your beacon Unique Identifier Number (UIN) (15 Hex ID printed on the beacon) before the call to any emergency service. Remember that if you not notifying the proper authority what issues you have faced may incur a severe penalty.
Suggested Link
Tile Mate Bluetooth Tracker  |  PRIMETRACKING Personal Tracker